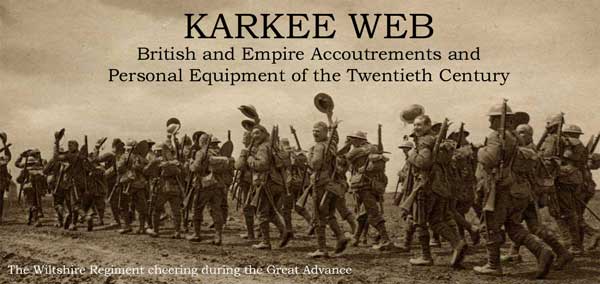 An Appeal for Help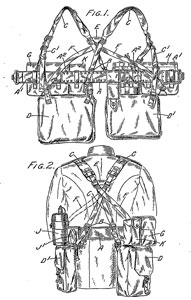 The equipment shown in this Patent is Web Equipment, Royal Artillery. We are attempting to put a draft together, on this, the most complex Mills design ever. We have been fortunate to find a few pieces of the Pattern, but need far more, if the upload is not simply to be illustrated with crops from old photographs, or c.g.i.'d from other Patterns, even though M.E.Co. effectively did exactly that!
What items, dated from 1928 – 1937, might you readers have? We're looking for:-
Huge Pouches, with integral supporting straps
Items like Patt. '37, but dated too early
Belts like Patt. '19, but with Patt. '40 centre-section
Braces like Patt. '40, but dated earlier than 1940
Haversacks of two sizes, with only brace buckles
Pouches & Cases with belt loops rather than "C" hooks"
30 rd Cartridge carriers
10 rd Cartridge pockets
In fact anything khaki & oddball within that date period.
Please let's see your photographs and help us put together something better than the Army wrote at the time!
Is there a British or Empire equipment pattern you would like to see covered in Karkee Web, or one on which you have special expertise? Why not write it up for Karkee Web? Contact us with your ideas, and let's see what we can do together.
Karkee Web is a collaborative effort that depends heavily on the comments and contributions of our readers. We have been up and running for five years now, and in that time we've grown far beyond what we had originally envisaged, thanks to input from collectors and scholars all over the world. We want and need your input. If you have information, photographs, or other data that you'd like to share, or if you have comments, questions or suggestions, please contact us at Webmaster.